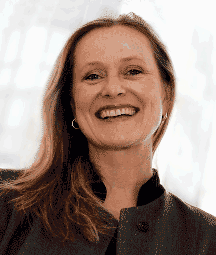 My passion lies in helping people live compelling lives that give expression to their highest values. My mindfulness coaching approach helps people slow down and relax, get in touch and focus on what truly matters to them, develop healthy lifestyle practices that cultivate authenticity and confidence, creativity and courage, gratitude and optimism, resilience and a sense of peace, joy and celebration.
The roles I've performed during 30 years of management include:
Theatre performance
Theatre performance training
Training Facilitator
Administrator, Cultural sector
Artistic and Executive Director, Cultural sector
Festival, Conference & Event Planner/Producer
Events/Organization Development
Healer/Trainer, Therapeutic Touch Institute
Death Doula, End of Life Coach
Coach, Healer, Trainer, Kaizen Leadership Institute
To care for the world we must first learn to care for ourselves. Mine is an integrative approach.  It's about developing presence guided by the wisdom of the heart and supported by the analysis, structures and strategies of the mind to co-create the conditions for a compelling life. The following are tenets common to all my services:
mindfulness
attention training
imagination training
self compassion
self regulation and accountability
project management
reflective practice enabling integration and application.
My Guiding Insights:
NOW is all there is
We are part of the universal whole
Our lives are forever transforming
We don't live in a box – we are open systems
The answer lies within – Stay with yourself
Energy flows where attention goes
Observation is a practice
Listening awakens and centres consciousness
Mindfulness enlivens the senses
The deeper our roots the taller we grow
Keep your eye on the target and practice your aim
Gratitude, as a practice, aligns us to our purpose
"Julia  is a powerful professional in the field of leadership development who has helped us clarify our vision and goals, develop a planning framework and strategic action plan while helping us develop foundational mindfulness practices increasing our confidence and capability to take on a project of this scale." Marla Slavner
"Julia has a well-rounded set of practices to draw from and an insightful sense of how and when to apply them. Her coaching supported me through challenging negotiations to achieve a working situation I didn't think possible."
Camilla Singh
"Julia's results-oriented process helped me clear a path through all of the issues, questions and concerns that inundated me. She surpassed my expectations, both in her methodology and ability to keep me on track… supporting me through a home renovation project and review of my business direction. The insights and tools I learned improved my way of doing things. Each coaching session helped me take another great leap forward."
Veronica Feihl
"I have worked with Julia for 1 year and have experienced both tremendous personal and business growth. Her techniques and approaches are effective at overcoming obstacles and redirecting focus to what matters most. She helped me cultivate and nourish great ideas into fruition. Her knowledge, expertise, enthusiasm and holistic coaching approaches are second to none."
Cos Pina
"Julia has a gift for healing and for managing energy – her own and her clients'. Combining this talent with her many years experience as a professional manager, coach and community leader, gives her a unique ability to help her clients surmount their personal, professional and interpersonal challenges. I would strongly recommend working with Julia to anyone who is ready to move forward in their lives, to complete truly transformational work on themselves and their careers."
J.K.