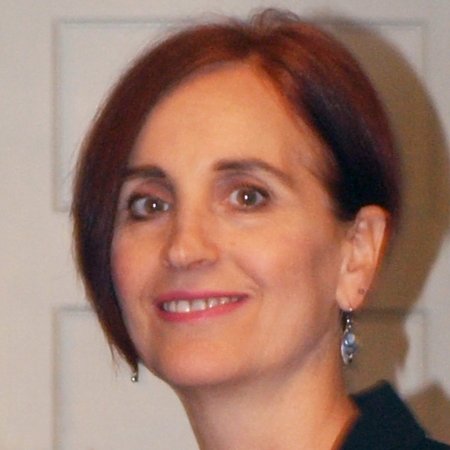 Veronica Feihl
 Business Coaching
Presenting Client Issue
Executive fears burnout and wants to refocus her business based on her strengths.
Coaching Focus & Case Study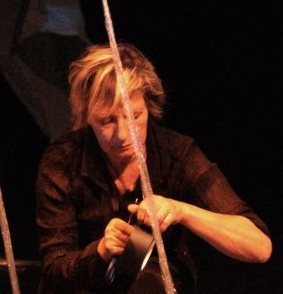 Joanna Dabrowski
 Life Coaching
Presenting Client Issue
A visual artist feels overwhelmed, and frustrated wants to move forward.
Coaching Focus & Case Study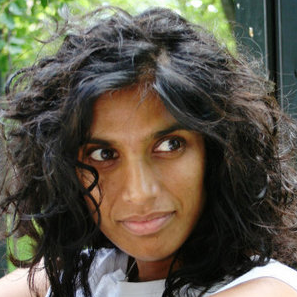 Camilla Singh
Career Transition Coaching
Presenting Client Issue
Successful business CEO wants to develop her management and personal effectiveness.
Coaching Focus & Case Study
Navigating Out of a Toxic Workplace to Freedom and Career Success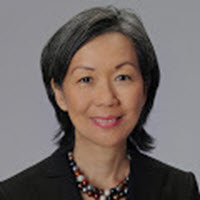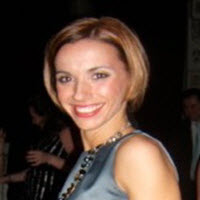 Sanja Milanovic
Life Coaching
Presenting Client Issue
Entrepreneur, overwhelmed with creative ideas, wants to align career direction and life purpose
Coaching Focus & Case Study
The Centered Self Learning to Trust Myself Again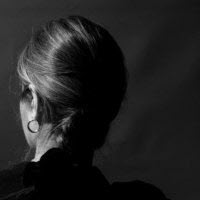 Kimia Rahgozar
Life Coaching
Presenting Client Issue
Photographer wants help clarifying direction and focus.
Coaching Focus & Case Study
Self-Awareness Coaching, Key to Empowered Action that Gets Results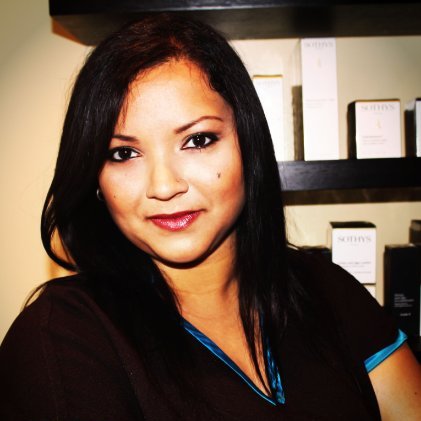 Heebah Muzaffar
Business Coaching
Presenting Client Issue
Entrepreneur wants help with business start-up.
Coaching Focus & Case Study
Strategic Solution Thinking, Key to Business Start-up Success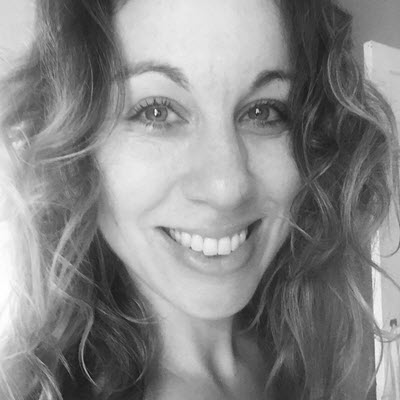 Melissa Dozois
Life Coaching
Presenting Client Issue
Filmmaker wants to improve balance and alignment in life and work for business success.
Coaching Focus & Case Study
Love Your Life – Authentic Self Coaching
More client reflections on their coaching experience:
Connect with me Let me help you live the life of your dreams.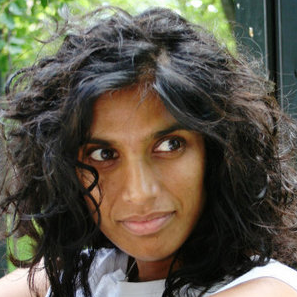 Navigating Out of a Toxic Workplace to Freedom and Success
Presenting Situation
Camilla was transitioning from a role that she had been in for 7 years in a rapidly changing organization to a new poorly defined role in a different department. She felt disempowered and confused by the lack of framework in the new department and wanted to explore her options and clarify her career path. 
Our Coaching Objective
To help Camilla assess her strengths and clarify her career objectives in 2 1 one-hour in-person coaching sessions. 
Camilla's Feedback
"Coaching with Julia has provided me with valuable insights into my feelings and perceptions, particularly as they relate to the workplace. She helped me come up with workable solutions to issues. "
"Julia has a very pleasing manner which made it easy for me to open up and share my thoughts. She also injects humour into our sessions making it feel more like a free-flowing conversation between colleagues. Julia asked probing questions which forced me to review my current situation and reflect upon what it could potentially blossom into in the future. We reviewed my strengths and weaknesses, talked about what areas of my work I enjoy and excel at, and how I could use these items to my advantage in developing my new job role description. It's been interesting and empowering to realize that I could take some control over what my new job role could look like. I will continue to work with Julia to help me as it's been a very positive experience for me. "
Results
Having regained her health, self-esteem and personal integrity, Camilla left her job on her terms receiving all she had requested. She transitioned to a new career as independent artist and curator, having transformed her relationship from employer to client.
A year after the coaching program ended, Camilla writes, "Wow, lots has happened since we started working together 18 months ago and I'm finding that I get happier and happier as time passes. I have a lot of projects on the go these days and am making things happen on my own terms with a quiet mind. My relationships with people are pretty good and continually improving and I am comfortably negotiating the terms of the engagement on a contract with a previous employer and feel good about that."
Connect with me Let me help you live the life of your dreams.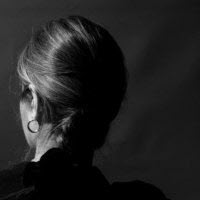 Self-Awareness Coaching, Key to Empowered Action that Gets Results
Presenting Situation
 A professional photographer visiting and showing her work in North America, Kimia Rahgozar was very aware of the limited time available, the fleeting nature of life in general, and felt herself losing energy due to a lack of focus.  She wanted support and someone to help her gain awareness of her strengths and the challenges of her situation to help her take effective action.
Coaching Program
To enhance Kimia's self awareness, clarify goals and acquire tools and techniques for self-empowered, strategic action over a 5 session coaching journey.
Results
Kimia, empowered with clarity of purpose, organized an exhibit of her photographic work in New York City before she returned to Iran, her home country.
Kimia's Feedback
"The best thing about coaching is that you have the help of a professional coach to hold the space for you while you discover what's important to you. The coach then helps you translate your insights into useful action steps. Having a coach helps you direct your energy to design and take purposeful action to make the most of your energy in the limited time you have available. In the process you learn to move more freely and take pleasure and joy from the many different things you experience moment to moment in your day to day life.
Julia`s unique coaching style balances compassion and reason. Her ability to engage the imagination and the senses helped me transcend my intellect to help me clarify and transform my intentions into empowered action. The first thing I noticed was that I felt validated and affirmed!  The greatest benefit I now perceive is the boost to my self-confidence, an enhanced sense of self-empowerment and self-awareness. The coaching process helped me regain much of my energy. I am much more capable now of making effective decisions and taking action that gets the results I want."
Connect with me Let me help you live the life of your dreams.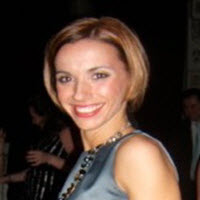 The Centered Self – Learning to Trust Myself Again
Presenting Situation
Sanja's passion and creativity generated too many competing ideas which led her to feel frustrated and overwhelmed, engaging in procrastination and self-sabotage. 
The Coaching Program
Help Sanja address issues that were arising in her life and design positive action solutions to help her stay focused and in the moment; develop a deeper sense of trust in herself and clarify and align her life purpose with her career direction. 
Results
Sanja's commitment to herself helped her develop a discipline of foundational mindfulness and self-care  practices. A clear sense of vision and values helped her clarify her personal mission giving her a sense of purpose and direction. 
Sanja's Feedback
"Julia is really good at helping me return my awareness back to my Self, challenging me to be centred and grounded in my personal values. This became a practice for me and as I practiced more and more consistently I realized more fully that my inner, wiser self, had been trying to get my attention and I began to feel a stronger sense of peace acknowledging that. I no longer feel as alone as I had when I started and my personal "power" meter has been turned up substantially. After 8 weeks of weekly coaching sessions, I feel a deeper sense of peace.  Thank you, Julia, for being so wonderful. Your warmth helped me feel safe to open up and trust you and myself again."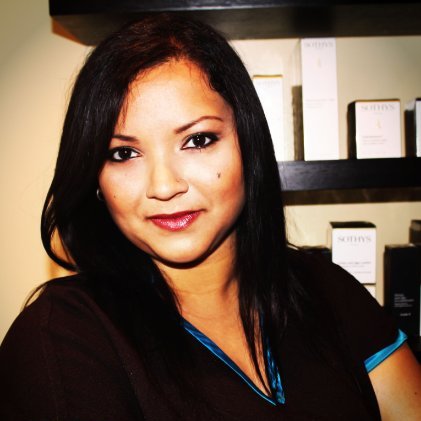 Strategic Solution Thinking – Key to Business Start-up Success
Presenting Situation
Having left a management position in a challenging workplace with a vision to create her own enterprise, Heebah felt overwhelmed, frustrated and anxious. 
Coaching Program: Help Heebah develop a business plan, design processes and a step by step action plan that will drive business sales with 45-minute, weekly coaching calls over a period of 3 months. 
Results:
Heebah learned to break her big vision into manageable steps, identify priorities aligned with business objectives and develop her leadership abilities. Implementing the Kaizen Coaching Model helped Heebah shift her orientation away from being problem-focused to being solution-and-process-focused and results oriented. Celebrating successes big AND small gave her new energy and sustained her commitment to growing her business.
Heebah's Feedback:
"There is a strategy now to absolutely everything I do. Strategy keeps me grounded and balanced. I have learned what questions to ask myself when formulating strategies in my business and I now know how to step out of my own little thinking box and see come up with solutions rather than be stuck in the problem.  The coaching process helped me get unstuck and move forward."
Connect with me Let me help you live the life of your dreams.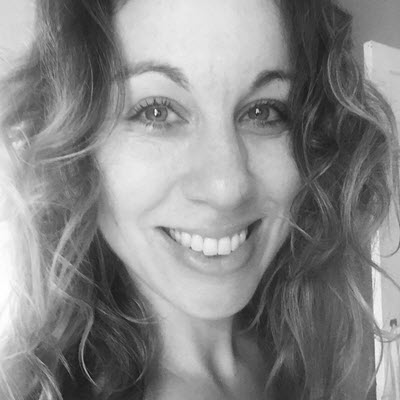 Love Your Life – Authentic Self Coaching
Presenting Situation:
Melissa had a sense of everything being out of sync in her life – in her work, career, relationships, confidence and relationship to self.
Coaching Program: Help Melissa improve her relationship with herself with weekly coaching sessions over a 3 month period. 
Results
Once Melissa was clear about what she wanted, a short term business plan helped her move into action that got her the clients she needed to focus her efforts and generate results. Developing basic business tools, structures, systems and practices gave her the confidence she needed to present herself professionally.
Melissa's Feedback
"The coaching process with Julia really changed my life – It helped me rediscover a sense confidence that I knew I had all along yet was unable to access. Life happened with Julia. I didn't just think about it happening. It happened! I finished two film projects, signed a contract for more work, and branched out and found new clients. My life is moving forward, my career is moving forward. I see results everyday.
I discovered the power of making choices – that choices create actions.
I gained confidence to ask for what I want; learned tools and processes that allow me to work as a filmmaker.
I learned how not to be a doormat – that I don't have to feel bad about asking for what I want and to be confident that my expectations are reasonable and fair.
I learned how to be the real me when I'm with someone else, how to trust myself – to trust my gut.
I am very grateful for this whole, amazing, life-changing experience. I feel empowered and really enjoy being me. Julia, your coaching helped me achieve a greater and really beautiful sense of myself. I feel far more balanced than I have ever felt. I feel a sense of joy and confidence in my life and in my choices."
Connect with me Let me help you live the life of your dreams.